Raising Chickens Backyard: A Practical Handbook to Raising and Caring Backyard Chickens Coops (Paperback)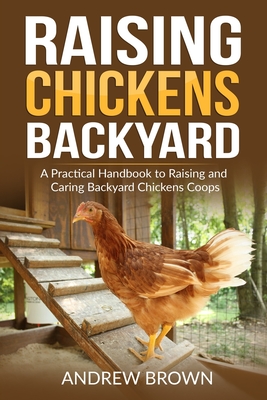 $10.95

Usually Ships in 3-6 Days
(This item cannot be returned.)
Description
---
Are you interested in raising chicken in your backyard? Do you want to know the best chicken breeds to raise and yield more and better?
The goal of this book is To teach you how to start raising chickens in your backyard and become less reliant on the food sold in grocery stores.
Other things You will also learn in the book include:
Why raise chickens?
Check the laws and ordinances in your area
How many chickens should I get?
How much do raising chickens' costs
The chicken coops
What to feed chickens
Choosing the right chicken breeds
Heritage Breeds
Egg Laying Breeds
Dual Purpose Breeds
If you are considering raising your own backyard chickens, you need to be aware of the awesome advantages as well as the disadvantages that come along with this venture.
SCROLL UP AND CLICK "BUY NOW" BUTTON