Chakras for beginners: The Ultimate beginner's guide to awaken, balance chakras and heal yourself to radiate positive energy (Paperback)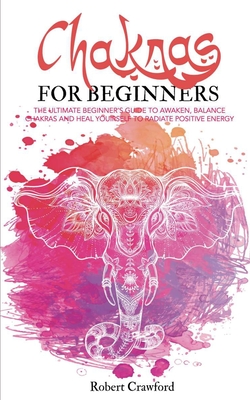 $13.90

Backordered (Could take 2-4 weeks, or more)
(This item cannot be returned.)
Description
---
Will you be able to to bring your emotional, physical and mental state in balance to get more energy and wellbeing in your life? Will you be able to achieve your fullest potential?

Then, you're in the right place.

If you learn what chakras are and how they work you can get more control on your daily life and get a clearer mind, every chakra holds the potential for immense healing and restoration, but if you're here you probably still don't know how to use that power, so let me show you how.

By this wonderful introductory guide book you can expect to:

Discover how chakras affect us in our daily life and why you should working on it
Discover the healing power unblocking your chakras, starting to live a balanced life to radiate positive energy and feeling better
Explore different ways to open your chakras, by practical sections with beginner-friendly exercise that anyone can do, from yoga to meditation, visualization exercise and more to stabilize your thought, emotions and your sense of wellbeing in your every day life
Discover how to connect with your chakras and how to heal them by using crystals, herbs and essential oils
If you're ready to tackle all of your suffering, listlessness and disorders saying stop to all of them right now taking in your own hands your daily wellbeing and bringing out your inner strength, then look no further than this amazing beginners guide on taking your life to the next level
Scroll up and get your copy right now, see you soon inside the book