Mushrooms: A Beginner's Guide to Cultivating and Using Mushrooms (Paperback)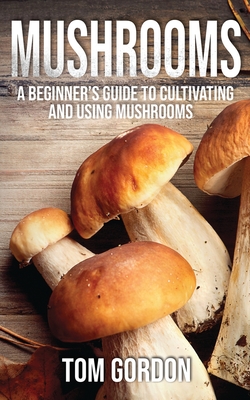 $16.55

Usually Ships in 3-6 Days
Description
---
Eliminate the guesswork out of growing and harvesting edible and medicinal mushrooms from the comfort of your home with this comprehensive guide to cultivating mushrooms for fun and profit
Do you want to learn how to grow your own mushrooms, but don't know where to begin? Have you been searching for information to take your mushroom growing skills to the next level without depending on pesticides without much success?
If you answered yes to any of these questions, then keep reading...
In this book, Tom Gordon offers a definitive instructional manual on how to grow, maintain and harvest mushrooms. Whether it's for culinary or medicinal purposes, this book will provide you with the foundational skills you need to produce your own mushrooms quickly, safely and effectively.
Here's a preview of what you're going to learn in this book:
Over 20 life-changing reasons you should consider including mushrooms in your current diet
Surefire ways to effortlessly tell if a mushroom is edible or poisonous
How to pick a mushroom and the tools you're going to need when foraging
Over 15 of the most common, edible mushrooms and how to identify each of them
What you need to know about the seven different categories of mushrooms
Everything you need to know about the basics of the mushroom plant
Step-by-step instructions to grow, maintain and harvest different varieties of mushrooms
Common problems people run into when trying to grow mushrooms and how to troubleshoot them
A crash guide to cultivating gourmet mushrooms for insane profits
...and tons more
Designed for beginners growing mushrooms for the first time and want to rely less on store-bought produce, this book is packed with deep insights into the mushroom plants, as well as practical advice to help you become an expert in growing mushrooms in as little time as possible.
Scroll to the top of the page and click the "Buy Now" button to get started today
Sit 'n Knit