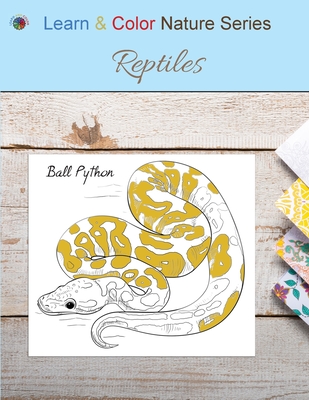 $19.95

Usually Ships in 3-6 Days
Description
---
Each page in this beautiful book includes loads of helpful information for those who want to learn about reptiles - from snakes to turtles and gators to dragons. Full-color pictures of the animals give you the true-life colors to make coloring and identification easier.
The coloring page is separate from the information page with nothing printed on the back - so you can color without worrying about leaking through to another image. You can even cut out your coloring pages...and you'll still be left with a useful book for reptile identification.
The quality paper means you are free to use media of your choice - crayons, gel pens, colored pencils, pastels, etc.
Enjoy learning and coloring