Jews, Music and the American West: Portraits of Pioneers (Paperback)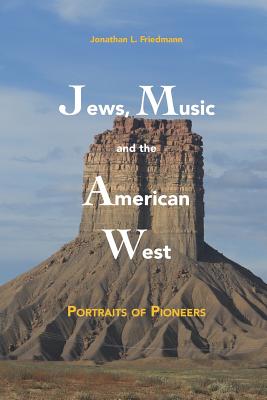 $18.00
Email or call for price
Description
---
Jews, Music and the American West is based on research the author pursued as historical music editor of the Western States Jewish History journal and the Jewish Museum of the American West, both organs of the Western States Jewish History Association. The book highlight musicians who reflected and helped shape the unique cultural landscape of the Western United States. Most of the men and women profiled in the chapters ahead made their marks in the late nineteenth to mid-twentieth centuries, with a few remaining active beyond that time frame. As a group, they typify the freedom of opportunity and creative expression characteristic of the region. As individuals, they represent multiple areas of the musical experience: commercial, sacred, performing, conducting, composition, criticism, education, enrichment, vocal, and instrumental.
There is a growing body of literature on popular and film musicians of Jewish heritage who worked in the West, chiefly in Hollywood and its surrounding environs. Such writings tend to treat Jewish identity as a side topic, if at all. The purpose of the present volume is to explore the lives and contributions of lesser-known personalities, and in so doing weave music into the larger story of Jewish life in the American West.
The biographical sketches were pieced together from a variety of sources, including archival documents, trade journals, local histories, old newspapers, out-of-print books, and interviews.