GUN CONTROL What Australia did, how other countries do it & is any of it sensible? (Paperback)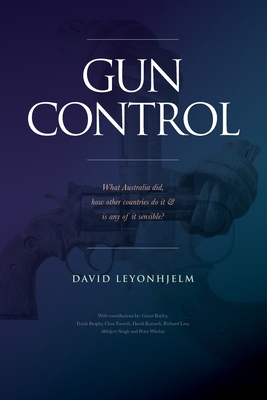 $39.95

Usually Ships in 3-6 Days
(This item cannot be returned.)
Description
---
Australians have been repeatedly told that their gun laws have made them safer. But the data does not support that and there's no reason it should - gun availability and violent crime are independent variables. A high level of gun control does not reduce violence, and a low level of gun control does not increase it. Countries with stringent gun control would not become violent if their gun laws were relaxed, and countries with relaxed gun laws would not become less violent if they adopted stringent gun laws.
This book takes a detailed look at Australia's gun laws and their impact on gun violence including mass murders. It also considers gun laws in the UK, New Zealand, India, Czech Republic, Ireland and the United States, in chapters written by people who live there.
David Leyonhjelm is an Australian former politician. He was a Senator for New South Wales, representing the Liberal Democratic Party from 2014 to 2019. Elected at the 2013 federal election, he took office on 1 July 2014, and was re-elected in the 2016 full Senate election. He resigned in March 2019. Before being elected to federal parliament, Leyonhjelm worked as a veterinarian and then as an agribusiness consultant, which he still continues. He also writes for several Australian publications.