Body Language Speaks Without Words: A Complete Guide to Knowing What People Are Really Thinking of Others (Paperback)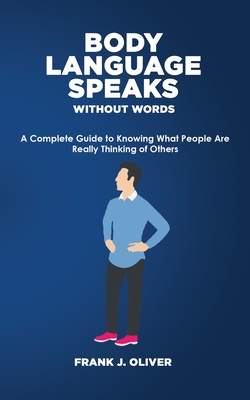 $23.99

Usually Ships in 3-6 Days
Description
---
✅✅✅
Get a 55% discount NOW for BookStores, DON'T miss this opportunity
✅✅✅
Do you always wish to understand people inside out?
Are you curious about adopting mindful body reading to turn things to your advantage?
If your answer is YES, kindly keep reading...
By learning how to analyze people effectively, the goal here is to help you create stronger connections with the people around you,
be able to empathize better with them.
You will learn the techniques on deciphering common body language and also learn how the eyes can give us a perspective of nonverbal communication
This book is filled with examples of how to modify the results based on the desired goal...
✅✅✅
Get a 55% discount NOW for BookStores, DON'T miss this opportunity
✅✅✅