Orchard: Growing and Cooking Fruit from Your Garden (Hardcover)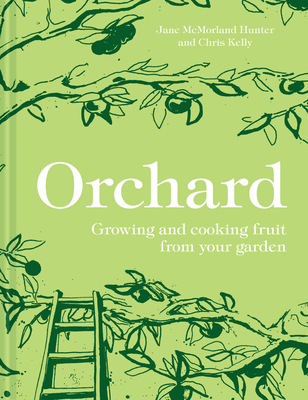 $24.95
Email or call for price.
Description
---
Whether you fantasize about having a whole orchard, just a cherry tree in a pot, or even the perfect apple pie, Orchard provides all the information, inspiration, and encouragement you need.

Orchards are one of the oldest and most beautiful types of garden. Think of sitting in the gentle shade of a graceful tree and eating a perfect piece of fruit. You don't need a lot of space to achieve this; you don't even need much skill. Just a desire for really good fruit and a love of beautiful gardens and trees.

From versatile apples, beautiful cherries, and cultivated plums to rare quinces, ancient medlars, and wise mulberries, Orchard caters for the fruit farmer, amateur cook, and natural historian. As well as sharing essential cultivation advice, and delicious recipes, this comprehensive guide also explores the rich traditions of fruit growing, alongside the charming histories of your favorite fruits. Whether you have a tiny balcony or a huge field, it's never been easier to grow and cook orchard fruits.
About the Author
---
Jane McMorland Hunter has written several books, including Ode to London. Her other books include
three books in the best-selling Teach Yourself series as well as The Tiny Garden (Frances Lincoln) and For the Love of an Orchard (Pavilion) both of which have been widely and favourably reviewed. She lives in London.

Chris Kelly is a professional gardener and writer. With Jane McMorland Hunter, he is the coauthor of Teach Yourself Basic Gardening Skills. He has years of experience designing, constructing and maintaining a variety of gardens.