The Harmony Debates: Exploring a Practical Philosophy for a Sustainable Future (Paperback)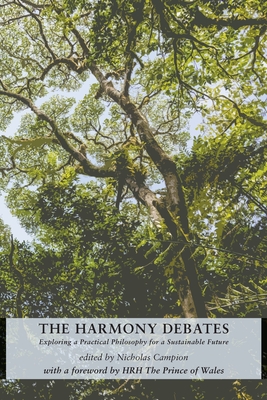 $49.00
Usually Ships in 3-6 Days
Description
---
The word Harmony appears in the United Nations 2030 Agenda for Sustainable Development no less than three times, yet with no definition. This anthology gathers together an interdisciplinary array of experts, academics and practitioners to explore what Harmony means and how we can use it.
One traditional view of Harmony holds that everything in the universe operates in a state of balance, another assumes the interconnectedness of all things - an idea central to ecological thought. Such thoughts also lead to action and policy decisions: for example, how do we conduct business, educate children, conduct business, protect the environment, resolve conflict and promote health and well-being in a world in which all things are fundamentally connected?
The chapters in this volume explore Harmony from a range of perspectives, historical and philosophical, academic and personal. Rather than suggesting fixed answers, the goal is to ask questions about how we relate to each other, engage with the wider environment, face the challenges of the modern world, and work towards holistic solutions for today's problems.