Be a Narwhal: & be cool, be confident, be in control (Be a...) (Paperback)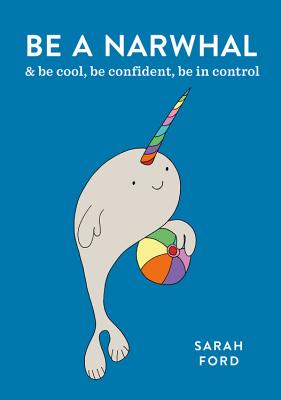 Description
---
A colorful gift book full of cute, hilarious and inspirational narwhal mantras.
Let Narwhal take you from the side lines and show you the true meaning of a successful life. He is always prepared to put in the hours whether nurturing his sea anemones or doing a big presentation to the reef. Feisty and passionate he's no back seat driver, always bursting with ideas, from how to break the ice at parties, to how to tickle a fish. And when all around is in meltdown, he'll stay in control and bounce back with a cool head and a calm heart.


About the Author
---
Sarah Ford is a writer and publisher with a love of cocktails, coffee and animals...

mythical or otherwise. She lives in the Cotswolds, but works in London, travelling back and forth on a unicorn.

Anita Mangan is a graphic designer and illustrator living, working and breathing in London. She has made a career out of being silly and has recently developed cloven hoofs.