Learn Spanish For Beginners: Day-to-Day conversations Spanish Grammar, to Advance Your Language Mastery (Hardcover)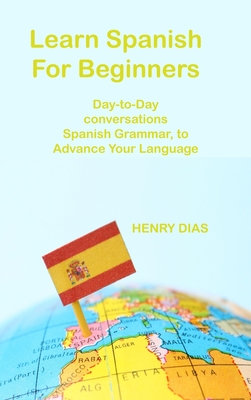 $39.95
Email or call for price
Description
---
Your Customer Will Never Stop Using This Excellent Guide
All exercises are in Spanish with English translation.
Need to improve your Spanish? Still, spending hours choosing the right course?
Whether planning any business travels or just a simple vacation to a Spanish-speaking country, you will feel more confident and at ease if you know something more than simply greeting people in their local language or ordering a cup of coffee.
So This book helps you clearly say what you want to say and the best way to say it.
The chapters of this book will focus on:
- Sentence Exercises to Compose With Multiple Answers
- Proverbs and Sentences to Complete
- Sentence Exercises to Complete With the Appropriate Structure
- Solutions
Fun and complete workbook with multiple answers to improve the level of spoken and written Spanish for work or to travel through everyday phrases.
If you're tired of your usual boring Spanish textbook, grab your copy of this book and start learning Spanish Language the un-boring way today
Increase Your Communication Skills at Work and With Friends NOW
Are You Ready?
Buy it NOW and let your Customers get addicted to this fantastic Book
Sit 'n Knit