Seeking Success: An Inspirational Guide to Your Future (Photographic Book) (Paperback)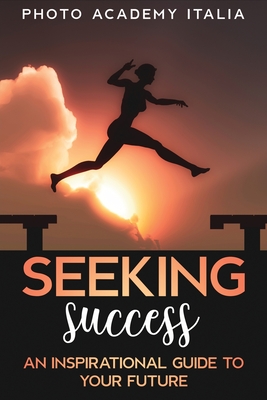 $32.95
Email or call for price.
Description
---
Are you reaching the heights you set out to reach or are you falling short?Have you set goals for yourself in business and life and need help to achieve them?This book of motivational quotes will help you get to where you want to be
We all set goals for ourselves in life, whether they are big or small, easily achievable or outlandish. Many of us reach those goals without any help and through our own willpower, but for some others a helping hand is required and that is where motivation plays a hugs part.
This book, provides lots of photographs with motivational quotes attached, that are perfect for:
Inspiring and encouraging you to keep trying
Prompting you into taking action
Creating optimism and a belief that you can do anything
Providing insights and wisdom
Offering hope for the future
Bringing a slice of happiness to your day
And plenty more...
Although you can find these photos online or on social media platforms, the benefit of having them in a book that you can always have with you is a great advantage. You can easily dip into it any time you feel you need a jolt of motivation to remind you that anything is possible.
Whether you run a business, have a job where deadlines have to be met or have set yourself goals in your personal life, this book will help you realize them.Buy it NOW and let your customers get addicted to this amazing book