NLP and Persuasion Secrets: The Essential Guide To Better Understand These Pillars Of Dark Psychology (Paperback)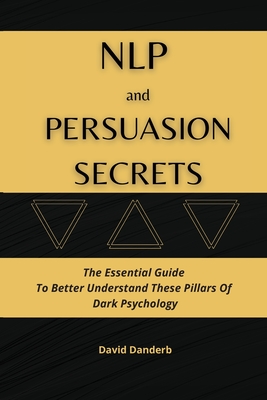 $22.95
Email or call for price
Description
---
Are you one of those people who want to read humans like an open book?
Then this NLP and Persuasions Secrets is for you
Neuro-Linguistic Programming can change your mindset and emotions, improving your communication skills and stimulating your personal growth. NLP training makes you aware of your values and how they define your behaviors and teaches you how to move them in the right direction, towards a more energetic lifestyle. You'll find different meanings to the behaviors and situations in your daily life. You'll find everything you need to know to enhance your personal growth.
Thanks to this book, you will learn all the secrets of persuasion, its history and the art of mastering it The insights in this guide will help you build better communication skills, reprogram your psyche, and influence the way someone feels and thinks.
This guide covers:
understanding of NLP and its benefits
What is Persuasion
Body Languages
The components of emotional intelligence
How to change your emotions
...And much more
This book is the guide you need to learn how to reformulate your old and limiting beliefs and improve your understanding of human behavior
What are you waiting for?
Buy it NOW and get addicted to this amazing book