Fruit Plants for Every Garden: Step-by-Step Guide to Growing your Fruit Plants Like a Practical Gardener. (Hardcover)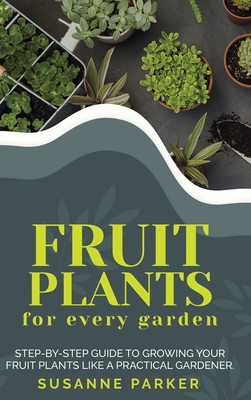 $26.99

Usually Ships in 3-6 Days
Description
---
Do you want to have a fruitful garden? If yes, then this book might be exactly what you were looking for
Growing fruits, like vegetables, when done right, can give you a whole season's supply of fruit that you can enjoy with your family with few visits to the stores. However, before starting, sufficient reading and planning might prove worthwhile. Decide first on the type of plant, whether functional or decorative. Some fruits do great in containers, but the habit with which they grow makes them too untidy to be planted for decorative purposes. For instance, raspberries tend to grow tall and require netting and staking. It is important that you choose your preferred species with caution when planting fruits in containers.
The nursery or garden center from which you want to buy your fruit should have labels on the plants, with detailed information about its rootstock, space required, and whether it needs cross-pollination or self-pollination.
This book covers:
- What to Consider in Making Fruit Garden
- Gardening Tools
- Finding Quality Plants
- Choosing the Right Garden Containers for Your Fruit
- Good Plants for your Fruit Garden
- Methods of Cultivation for Fruit Plants
And Much More
The best thing about growing fruits at home is that you can pick them fresh when they are ripe whenever you feel the urge. It does not matter if your garden is already filled with plants, or you have a tiny patio with little space; you can always produce a variety of fruiting trees that will give you a fruitful harvest. Such fruits include cherries, pomegranates, jujubes, avocadoes, figs, and citrus.