How to Fart at Work: Propel Yourself to Success with This Gas-Tastic Guide to Workplace Wind Etiquette (Mass Market Paperbound)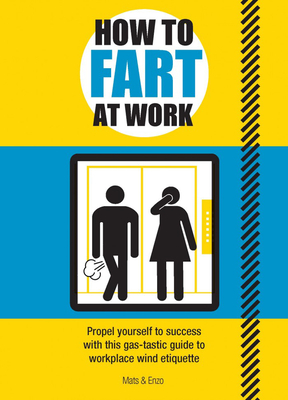 Description
---
Anyone who works in an office has confronted the gut-wrenching problem: to fart or not to fart?
Fortunately, Mats & Enzo have carefully studied this fragrant issue, and created a practical guide to solving every possible gaseous situation you might encounter. Whether you smelled it or dealt it, this expert advice--complete with helpful illustrations--will smooth your way through these malodorous moments . . . and maybe even further your career
About the Author
---
Mats trained as an automotive engineer and has worked in engineering and marketing internationally. He is currently creating a subsidiary of a French company in Eastern Europe. Enzo obtained a master's degree in marketing and has international experience in several different fields.