Dream Angus: The Celtic God of Dreams (Canons) (Paperback)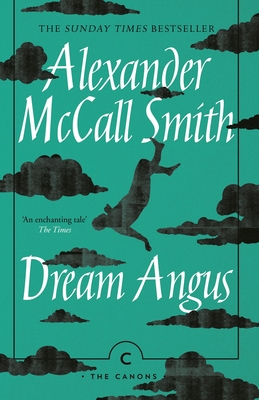 $18.00

Usually Ships in 3-6 Days
Description
---
Dream Angus comes to you at night and bestows dreams. Just the sight of him may be enough to make you lose your heart, for he is also the god of love, youth and beauty.
In this mesmerising retelling of the Celtic myth, Alexander McCall Smith unites dream and reality, leaving us to wonder: what is life but the pursuit of dreams?
The Myths series brings together some of the world's finest writers, each of whom has retold a myth in a contemporary and memorable way. Authors in the series include Karen Armstrong, Margaret Atwood, A.S. Byatt, David Grossman, Natsuo Kirino, Alexander McCall Smith, Philip Pullman, Ali Smith and Jeanette Winterson.
About the Author
---
Alexander McCall Smith is the author of over fifty books, including the No. 1 Ladies' Detective Agency series of novels and several collections of short stories, including The Girl Who Married a Lion and Heavenly Date and Other Flirtations. Many of his books have become bestsellers throughout the world and he has received numerous awards for his writing, including the British Book Awards Author of the Year Award in 2004 and a CBE for Services to Literature in 2007. He lives in Scotland.
Sit 'n Knit