Take Your Selfie Seriously: The Advanced Selfie Handbook (Paperback)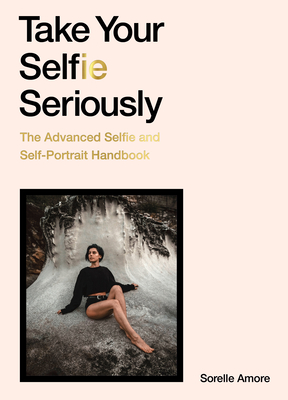 $14.99

Usually Ships in 3-6 Days
Description
---
Do you want to improve your social-media profile? Learn how to express yourself through beautiful, artistic self-portraits with Take Your Selfie Seriously: The Advanced Selfie and Self-Portrait Handbook.

Existing in today's world without photos of yourself is hardly possible, existing without great photos of yourself can be crippling. Take Your Selfie Seriously walks you through the fundamentals of taking the perfect selfie—the gear, pose, facial expression, outfit choice, story, composition, lighting and more. Posting your selfie is an opportunity for you to declare visually who you are and what you aspire to be. Take it seriously and you'll unleash a whole new world of opportunity and potential in the process.

From Sorelle Amore, the well-known photographer, filmmaker, influencer and savvy business person whose #Blessed Instagram and Advanced Selfie University programs have inspired her millions followers across the globe to up their selfie game and improve their online presence!
About the Author
---
In 2017 Sorelle Amore beat 17,000 other social media influencer applicants from over 125 countries to win the Best Job On The Planet competition. Amore has received global acclaim and millions of media impressions in some of the most prominent and far-reaching media outlets on Earth, including the Huffington Post, Business Insider, ABC News, Travel+Leisure, News.com.au, and so many more. Her photography and videography and has become a go to source for her self-coined 'Advanced Selfies', as well as her travel and YouTube related content. Her recent mass growth on YouTube where she grew 300k in 3 months, to reach over 2.5 million views a month.
Sit 'n Knit