Michael Freeman On... Black & White: The Ultimate Photography Masterclass (Paperback)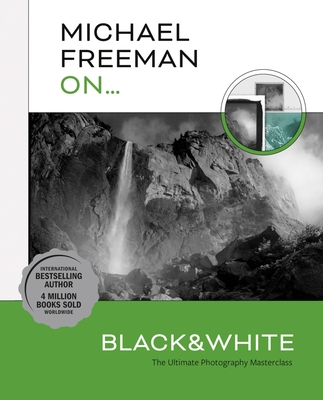 $29.99

Coming Soon - Available for Pre-Order Now
Description
---
Learn all there is to know about one of the most enduring methods for presenting photography, monochrome images remain timeless and now you can capture with perfect image using Michael Freeman's expertise.

A quiet revolution has been gathering pace in photography - an exploration of the subtleties, excitement and pleasure in making images in black and white. This is not a case of old traditions reasserting themselves, but rather a rediscovery of what imagery made purely out of tones can offer to the creatively curious.

The fourth book in Michael Freeman's newest series, Michael Freeman On...Black & White is a clear and concise guide to a unique, enduring and very popular subset of photography. Broken down into chapters covering every type of monochrome photography, the book provides both a practical guide to working without the distraction colour, details of the unique challenges posed by a genre that is so defined by shape and light and the ways in which working in monochrome can hugely improve your photographic practice.
About the Author
---
Michael Freeman, professional photographer and best-selling author, was born in England in 1945, took a Masters in Geography at Brasenose College, Oxford University, and then worked in advertising in London for six years. In 1971 he made the life-changing decision to travel up the Amazon with two secondhand cameras, and when Time-Life used many of the pictures he came back with, he embarked on a full-time photographic career.

Since then, working for clients that include all the world's major magazines, most notably the Smithsonian Magazine (for which he has shot more than 40 stories over 30 years), Freeman's reputation as one of the world's leading reportage photographers has been consolidated. Of his many books, which have sold over 4 million copies worldwide, more than 60 titles are on the practice of photography. For this photographic educational work he was awarded the Prix Louis Philippe Clerc by the French Ministry of Culture.

Freeman's books on photography have been translated into 27 languages.
Sit 'n Knit