Journey to the Secret Library Coloring Book: Enjoy a Fantastical World of Beautiful Plants, Flowers, and Book Loving Animals (30 double page spread co (Paperback)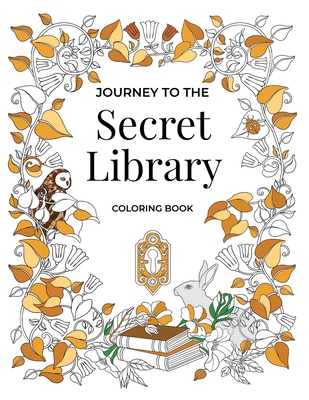 $6.99
Email or call for price
Description
---
A super adorable animal coloring book.
Enjoy a beautiful coloring book journey through a secret animal library. Where animals of all kinds have fun reading books, climbing books, and sharing books.
In the secret library, cute little animals climb their way into the library and garden books grow beautiful flowers and trees. The owls and the mice share their favorite books, and the butterflies flutter through the pages to learn all about their world.
Cats on shelves, shelves in trees, books floating through the air. It's a fantastical animal adventure.
About the Layout
Most adult and teen coloring books have illustrations printed on one side of the page. Other coloring books have beautiful double page spreads that span across 2 pages. With this new layout, you get breathtakingly beautiful double page spread coloring pages that are printed on one side of the page.
Includes:
30 double-page spread coloring pages
Printed on one side of the page
Adorable animals reading for fun and excitement
Original artist designs
High resolution illustrations
Varying level of comlexity, something for everyone
A beautiful, relaxing animal adventure
Loads of coloring fun

Buy All Three
Perfect for adults and teens too
Journey to the Mysterious Island Coloring Book
Journey to the Whimsical Garden Coloring Book
Journey to the Secret Library Coloring Book