Calm the F*ck Down: An Irreverent Book of Sh*t You Need to Let Go (Paperback)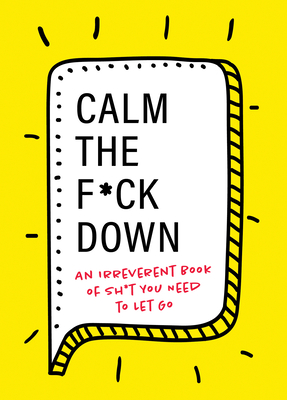 Description
---
A hilariously simple solution to the problems facing us in today's culture. Instead of getting angry about traffic, fretting over politics, or freaking out about that cute baby... CALM THE F*CK DOWN.
In the age of public shaming, social policing, and fake news, we have found ourselves living in a very intense, angry world. But it doesn't have to be this way What everyone needs to do is CALM THE F*CK DOWN. Packed with irreverent profanity and hilarious scenarios anyone can relate to, this radical humor book says it like it is and offers a guide to ridding ourselves of the anxiety, anger, and bullsh*t weighing us down. A funny white elephant gag gift, Calm the F*ck Down makes the perfect humorous gift for the person in your life that just needs to take a breath and let sh*t go.
Oh, your family is dysfunctional? Calm the fuck down.
You're on a cleanse. Calm the fuck down.
Unicorns. Calm the fuck down.