God Needed a Puppy (Hardcover)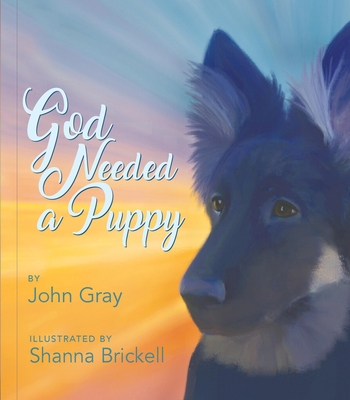 $12.99
Usually Ships in 3-6 Days
Description
---
Edgar the Owl and Freddy the Fox show readers of all ages how saying goodbye to a beloved animal does not mean saying goodbye forever.

A portion of proceeds will be donated to animal shelters around the country.

----------

When John's puppy Samuel died unexpectedly at just six months old it brought a profound sadness to their home and a sense that this was just not fair. For the first time John understood how a child must feel when they lose a pet of any age, asking themselves, "Why?" Hoping to turn his pain into something positive, John put pen to paper and wrote a story to help any child who has lost a pet.
In God Needed a Puppy John guides children through the grieving process by using friendly animals from the forest to explain the reasons why a beloved pet sometimes has to leave us. He reassures them that this "goodbye" is not forever and offers hope that other furry friends will someday come into their lives.
About the Author
---
John Gray is an Emmy Award-winning television journalist and columnist in upstate New York, and the author of three popular children's books, God Needed a Puppy, Keller's Heart, and Sweet Polly Petals, and his debut novel, Manchester Christmas. John's books have captured the hearts of readers around the world. His heart shines through his uplifting stories, teaching children that kindness is the path to happiness. John donates a generous portion of book sales to help others; he has given $30,000 to more than 50 animal shelters around the country. John is a father of three and lives in upstate New York with his wife, Courtney, and their five dogs; three of which are rescues.