Letters to a Young Poet: With the Letters to Rilke from the ''Young Poet'' (Hardcover)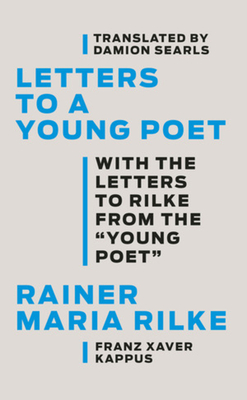 Description
---
"The ultimate expression of intergenerational literary wisdom." —Andrew Solomon, The New Yorker
A work that has inspired generations, this new edition of
Letters to a Young Poet
features a fresh translation of Rilke's ten classic letters, along with the missing letters from the young poet himself.For nearly a century, eager writers and young poets, as well as those simply looking for a purpose in life, have embraced the wisdom of Rainer Maria Rilke's
Letters to a Young Poet
, first published in 1929. Most readers and scholars have long assumed that the letters from the young poet were forever lost to posterity. Yet, shockingly, these letters were recently uncovered in Germany, and now the acclaimed translator Damion Searls has not only cast a fresh eye on Rilke's original letters but also those of the "young poet," Franz Xaver Kappus, an Austrian military cadet and an aspiring poet. This timeless edition, in addition to presenting their dialogue together for the first time in English, provides a new window into the workings of Rilke's visionary poetic and philosophical mind, allowing us to reexperience the literary genius of one of the most inspiring works of twentieth-century literature.
About the Author
---
Rainer Maria Rilke
(1875–1926) is the author of the
Duino Elegies
and
Sonnets to Orpheus
.
Franz Xaver Kappus 
(1883–1966) was an Austrian military officer, journalist, and poet.
DAMION SEARLS is a writer and the translator of fifty books from German, Norwegian, French, and Dutch, including Hermann Hesse's Demian. He has received Guggenheim and National Endowment for the Arts fellowships, as well as the Helen and Kurt Wolff Translator's Prize.