Gods and Guitars: Seeking the Sacred in Post-1960s Popular Music (Paperback)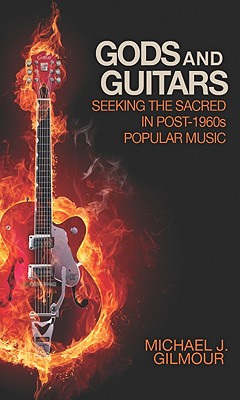 $48.99

Usually Ships in 3-6 Days
Description
---
Though American attitudes toward religion changed dramatically during the 1960s, interest in spirituality itself never diminished. If we listen closely, Michael Gilmour contends, we can hear an extensive religious vocabulary in the popular music of the decades that followed--articulating each generation's spiritual quest, a yearning for social justice, and the emotional highs of love and sex.
Probing the lyrical canons of seminal artists including Cat Stevens, the Rolling Stones, Bob Dylan, Eric Clapton, Joni Mitchell, Neil Young, U2, Ozzy Osbourne, Pearl Jam, Madonna, and Kanye West, Gilmour considers the ways--and reasons why--pop music's secular poets and prophets adopted religious phrases, motifs, and sacred texts.
About the Author
---
Michael J. Gilmour is the author of Call Me the Seeker: Listening to Religion in Popular Music and Tangled Up in the Bible: Bob Dylan and Scripture. He lives in Manitoba, Canada, where he serves on the faculty of Providence College.