The Photojournalist's Guide to Making Money (Paperback)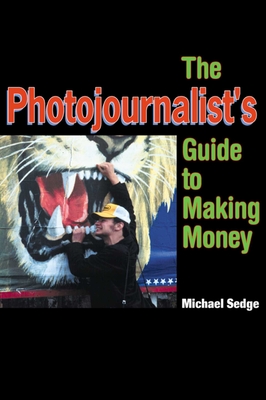 $14.95
Email or call for price
Description
---
Market savvy, expert research, and first-rate resources combine to make this book the tutor that can take experienced photojournalists to new heights of success—while showing aspiring photojournalists how to begin their climb in a stimulating and rewarding field. Step-by-step instructions tell how to establish a business, implement the latest research tactics, network with editors and other photo buyers, pitch to television producers, and expand business through lectures and teaching. Extensive sections in Internet marketing detail cutting-edge strategies for tapping into the lucrative photojournalism marketplace.
About the Author
---
Michael H. Sedge is owner of the Strawberry

Media Agency in Naples, Italy, a company that produces editorial packages

(articles, photos, illustrations) for more than forty publications around

the world and syndicates in Canada, Holland, and Asia. He is the author

of more than 2,600 articles that have appeared in publications throughout

the world, the novels "Death Watch" and "The Oracle, " the

screenplay "The Vatican Diary, " and several nonfiction books, including"

Ascent to Failure." He publishes the quarterly "Markets Abroad

"newsletter, where he shares his knowledge with readers about international

newspapers, magazines, and book publishers.

Sedge is a foreign correspondent for "Armed Forces

Journal, Diplomat "(UK), "International Travel World, " and the

syndication agency "Articles International." His recent assignments

have included work for "Newsweek, Robb Report, "the in-flight magazines

for Singapore, Philippine, and Japan Airlines, as well as The Discovery

Channel.

A native of Flint, Michigan, Sedge has been married

for 22 years to Gabriella Giugliano, and together they have two lovely

children: Amanda and Daniele. He maintains his U.S. citizenship, but

has been legal resident of southern Italy for more than 24 years, where

he lives in Naples.