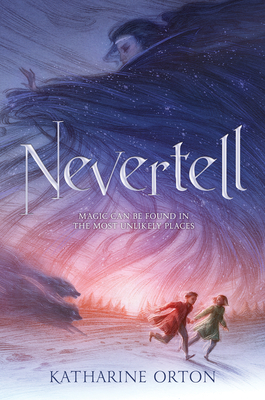 Description
---
After escaping a Soviet prison camp, Lina is pursued by a powerful witch and her shadow wolves in a riveting debut that imbues frozen wilderness with fairy-tale magic.

All that twelve-year-old Lina knows of the world is the Stalinist labor camp where she was born, a place of hunger, cruelty, and deprivation. After a daring escape into the frigid Siberian wilds with her best friend, Bogdan, Lina vows to reach Moscow and find her long-lost grandmother, whom she hopes will help her return to the camp to rescue her mother. But out in the dark forests and haunted tundras, Lina and Bogdan catch the eye of a vengeful witch, a refugee of oppressive new laws about magic, who commands an army of shadow wolves. She seems drawn to some mysterious power within Lina herself. Pursued by the witch and in fear of recapture, Lina will need every ounce of courage she has — and a whisper of her own magic — if she and Bogdan are to survive the journey and bring hope to a dark place. An enthralling debut that weaves Russian fairy tales through fast-paced adventure.
About the Author
---
Katharine Orton has a master's in creative writing. Nevertell is her debut novel. She lives in Bristol, England.
Praise For…
---
Cai's scratchy, flowing chapter heads enhance the fantastical atmosphere. A subtle, haunting debut.
—Kirkus Reviews

Readers will glimpse the harsh reality of life in Soviet prison camps and root for Lina on her journey of self-discovery, as she finds the inner strength to survive a variety of dangers. The magical adventure is brought to life through lush details and vivid imaginings of ghostly wolves as they stalk through the woods after Lina and Bogdan. A strong choice for anyone who loves adventure, history, coming-of-age tales, magical journeys, or fairy tales.
—Booklist Online

An intriguing first novel with equal parts adventure and magic; an additional purchase.
—School Library Journal

Twelve-year-old Lina was born in her Siberian labor camp and knows nothing of the outside world...readers looking for a seasonal book with Russian folklore may find this rewarding.
—Bulletin of the Center for Children's Books