Audubon Engagement Calendar 2020 (Calendar)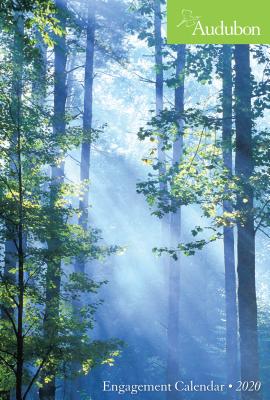 Description
---
Every week, enjoy a welcome reminder to celebrate the earth's natural beauty.

Spectacular portraits of flora and fauna from around the world enliven a hard-working engagement calendar. Among the 52 lush landscapes: a dense curtain of moss clinging to flowering dogwood trees; radiant flowers bursting through forest floor; a gliding albatross's enormous wingspan. With informative captions and spacious weekly grids alongside outstanding nature photography, this calendar is the perfect organizer for nature lovers. Printed on FSC-certified paper.
 
About the Author
---
Audubon's mission is to conserve and restore natural ecosystems, focusing on birds, other wildlife, and their habitats for the benefit of humanity and the earth's biological diversity.

Audubon's network of community-based nature centers and chapters, scientific and educational programs, and advocacy on behalf of areas sustaining important bird populations, engage millions of people of all ages and backgrounds in positive conservation experiences.