This Is My Wish for You - 25th Anniversary Edition (Inspirational Gift) (Hardcover)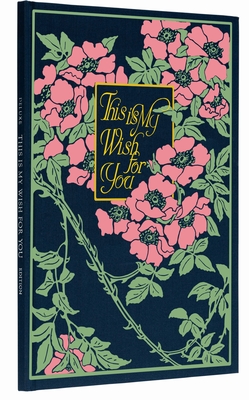 $19.95

On Our Shelves Now (Please allow up to 48 hours for curbside pickup.)
Description
---
Every time you want to wish your loved ones the best in life, this book delivers the message with power and sincerity. With over 250,000 copies in print, Laughing Elephant's Deluxe 25th Anniversary Edition of This Is My Wish for You is the quintessential version of an enduring classic.

This Is My Wish for You follows the tradition of ancient blessings, in which one throws a mantle of protection and beneficence over their loved ones. The text of Charles Snell's poem is presented with borders made by Daniel Maclise. We here at Laughing Elephant have scoured our vast collection of illustrations to select a lovely image for each wish that the poem presents. These paintings and drawings come from some of the most celebrated names in illustrations, and span a time period of over 15O years. Since its first publication in 1992, This Is My Wish for You has never been out of print. In this, the 25th Anniversary edition, we have redesigned the cover and interiors and improved the quality and craftsmanship, so that this book will last your family a lifetime.

This book was created to be given. This Is My Wish for You says it all, and says it beautifully. Join the 25-year tradition and let your loved ones discover the depth of your love - this keepsake will stay with them for a lifetime.