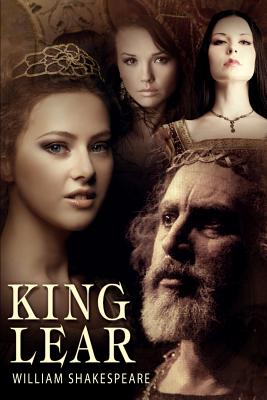 $6.99

Usually Ships in 3-6 Days
(This item cannot be returned.)
Description
---
"Nothing will come of nothing: speak again."
--- William Shakespeare, King Lear "When we are born, we cry that we are come to this great stage of fools."
--- William Shakespeare, King Lear King Lear is a tragedy by William Shakespeare. The titular character descends into madness after disposing of his estate between two of his three daughters based on their flattery, bringing tragic consequences for all. Based on the legend of Leir of Britain, a mythological pre-Roman Celtic king, the play has been widely adapted for the stage and motion pictures, with the title role coveted by many of the world's most accomplished actors. Originally drafted between 1603 and its first known performance in 1607, the first attribution to Shakespeare was a 1608 publication in quarto of uncertain provenance; it may be an early draft or simply reflect the first performance text. The Tragedy of King Lear, a more theatrical revision, was included in the 1623 First Folio. Modern editors usually conflate the two, though some insist that each version has its individual integrity that should be preserved. After the Restoration, the play was often revised with a happy ending for audiences who disliked its dark and depressing tone, but since the 19th century Shakespeare's original version has been regarded as one of his supreme achievements. The tragedy is particularly noted for its probing observations on the nature of human suffering and kinship. George Bernard Shaw wrote, "No man will ever write a better tragedy than Lear".
About the Author
---
William Shakespeare (1564-1616) An English poet and playwright considered to be one of the greatest writers in the English language, as well as one of the greatest in Western literature.