The Preschooler's Bible (Hardcover)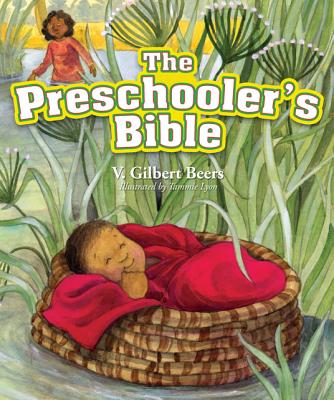 Description
---
The classic, best-selling The Preschooler's Bible offers the ideal follow-up to The Toddler's Bible. Over 100 stories include classics, such as the flood, and less-often told stories, such as Solomon's request for wisdom.
With thoughtful questions and captivating writing, this book suits story time, bedtime, or family devotions. And vibrant new illustrations by Tammy Lyon add even more opportunity for Bible discovery. More than a Bible story book, The Preschooler's Bible offers parents and Church workers a resource that takes little hearts beyond just hearing the Bible's stories to learning to discover God's truths for themselves.
About the Author
---
Author of more than 100 bestselling books, Gil Beers has written children's Bibles, children's Sunday school curriculum, and adult Bible studies. An avid photographer who has published over 2,500 photos, he lives in Elgin, Illinois, with his wife, where they enjoy their five children, eleven grandchildren, and three great-grandchildren.