Heiner Müller's the Hamletmachine (Fourth Wall) (Hardcover)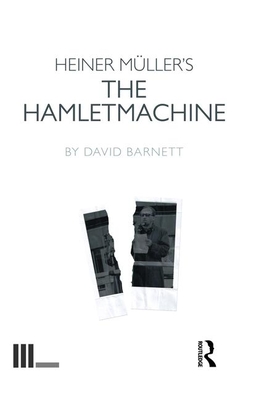 $230.00
Email or call for price
Description
---
""I'm good Hamlet gi'me a cause for grief""
At first glance, readers of The Hamletmachine (1979) could be forgiven for wondering whether it is actually a play at all: it opens with a montage of texts that are not ascribed to a character, there is no vestige of a plot, and the whole piece lasts a total of ten pages.
Yet, Heiner M ller's play regularly features in theatres' repertoires and is frequently staged by university theatre departments. In four short chapters, David Barnett unpicks the complexities of The Hamletmachine's writing and frames its author as an experimental, politically committed writer who confronts the shortcomings of his age. In considering the problems M ller poses for the play's performance, he also discusses two exemplary productions in order to show how the work can engage very different audiences.
This book examines why such a compact, radically open, and yet seemingly obscure play has proved so popular.
About the Author
---
??David Barnett is a Professor of Theatre at the University of York.
Sit 'n Knit