Empath Healing: 2 Books in 1 - The Link Between Empaths and Emotional Intelligence (Paperback)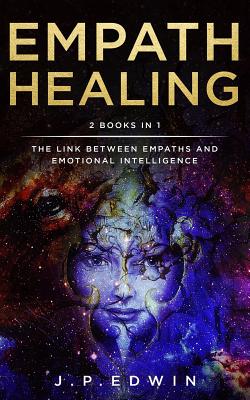 $8.99
Email or call for price
Description
---
Have you ever heard someone describe you are overly emotional? Do you hear people tell you that you need to "toughen up," or stop being such a "cry baby?"
Have you been diagnosed by a medical professional as manic depressive or bi-polar? Is this in part because your emotions swing wildly and without warning?
Have you experienced a physical response when you are around someone who is hurt or sick?
If you have answered "yes" to any of these questions, then you need to read on about what it is like to be an empath. An empath is a person who is highly sensitive to the emotions and feelings of other people. They can tell off the bat what people are feeling, literally, all the time. And they can often feel this without the other person ever verbally sharing this information with them. They just sense it.
Included in this 2-in-1-Bundle is a guide for Emotional Intelligence. There is a link between being an Empath and being a person with high emotional intelligence. Find out what it is by getting this book
This paperback includes the following 2 manuscripts:
Empath Healing: Emotional Insight for Highly Sensitive People, Guide to Psychological and Spiritual Healing
Emotional Intelligence Mastery: Bible for Sales Success and Enhanced Relationships, Discover Why It Can Matter More Than IQ
Key Concepts Discussed in This Book:
A highlight of personality traits that most empaths embody
Description of how emotions and empaths play together, including some of the most common challenges empaths face.
Health concerns for empaths and what are some of the common causes.
Suggestions on how to heal various ailments an empath is facing, including several more holistic options rather than medications.
Suggestions for how empaths can develop and foster positive relationships and loving connections.
Practical advice to help you create, implement, monitor, and refine your plan for healing and protecting yourself.
How to improve your emotional intelligence
EQ vs IQ
Which Is more important, IQ or EQ?
The root of your social world
Emotional intelligence in relationships
Sit 'n Knit