Photojournalism Disrupted: The View from Australia (Disruptions) (Paperback)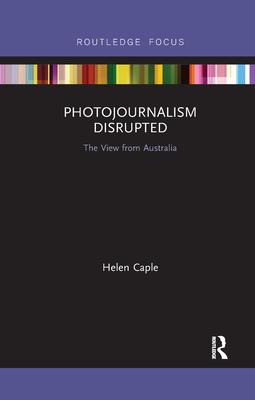 $32.13

Usually Ships in 3-6 Days
(This item cannot be returned.)
Description
---
Photojournalism Disrupted addresses the unprecedented disruptions in photojournalism over the last decade, with a particular focus on the Australian news media context.
Using a mixed methods approach, the book assesses the situation facing press photographers and their employers in the supply of professional imagery for news storytelling. Detailed qualitative case studies looking at special events and crisis reporting complement a longitudinal study of sourcing practices around everyday events. Additionally, interviews with industry professionals offer insights into how news organizations are managing significant structural change. Ultimately, the book argues that photojournalism is being reshaped in line with wider industrial disruptions that have led to the emergence of a highly casualized workforce.
As a comprehensive study of contemporary photojournalism practices, Photojournalism Disrupted is ideal for scholars and students internationally, as well as (photo)journalists and media professionals.
About the Author
---
Helen Caple is an Australian Research Council DECRA Fellow and Senior Lecturer in Journalism at the University of New South Wales, Australia. Her research interests centre on news photography, text-image relations and discursive news values analysis. She is currently exploring the role of citizen photography in contemporary journalism. Helen has published in the area of photojournalism and social semiotics, including Photojournalism: A Social Semiotic Approach (2013). She is also the co-author (with Monika Bednarek) of two books examining the news media: News Discourse (2012), and The Discourse of News Values (2017).