Dolphin Politics in Shark Bay: A Journey of Discovery (Paperback)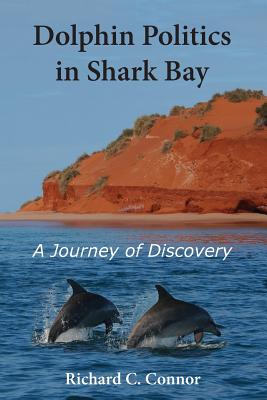 $19.95

Usually Ships in 3-6 Days
Description
---
The reason dolphins have big brains and high intelligence revealed in a 30-year study of a wild dolphin society in Shark Bay, Western Australia
In 1982, when Richard Connor hitchhiked 500 miles up the coast of Western Australia to a remote camp in Shark Bay called Monkey Mia, he had no idea that he was embarking on a life-long adventure. Richard wanted to find out why dolphins have those big brains. As luck would have it, Shark Bay turned out to be the 'Rosetta Stone' for learning about dolphin intelligence in the wild.
In Shark Bay, Dr. Connor and his team discovered the most complex society known outside of humans. Central to this claim is a remarkable system of nested male alliances and the strategies, or 'politics', that allow some males to be successful in those alliances, while others fail.
In these pages Dr. Connor brings you onboard for the drama, the discoveries and the insights that have revealed the astonishing, often sexual and sometimes violent, social lives of dolphins.
In the world of male dolphin politics you will meet a range of personalities, from the misnamed Lucky, to the master politican Real Notch, whose 30 year career may never be equaled. The dolphins' stories and lives unfold like a novel as they negotiate a labyrinth of friends, rivals, rival friends and friendly rivals.
Dr. Connor, one of the top dolphin scientists in the world, has produced a "must read" book for anybody interested in dolphins, animal behavior, and one of the big questions in science: why dolphins--and humans--evolved big brains and high intelligence.