Michel and Ti-Jean (Paperback)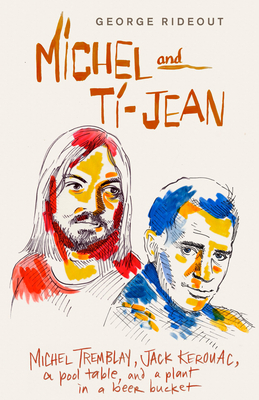 Description
---
In this probing character study, Rideout fashions a hypothetical 1969 meeting in a bar in St. Petersburg, Florida, between Quebec playwright Michel Tremblay and an individual whom he believes to be a truly great writer - beat generation author Jack Kerouac, whose Francophone mother affectionately called him Ti-Jean. At the time of their meeting, Kerouac is forty-seven years old and only months away from death, destroyed by drink in an attempt to live up to the wild image of the "beatnik" stereotype he coined in his novel On the Road. Michel Tremblay is twenty-seven and his first widely produced play, Les Belles Soeurs, has premiered a year before. As he encounters his writing idol, the younger man must break through the older man's emotional barriers to establish common ground. Ultimately, Kerouac's Qu b cois background helps Tremblay understand his work, recognize the role religion takes, and the place women play in his psyche, as stated metaphorically in the various female characters who populate Les Belles Soeurs. Cast of 2 men.

About the Author
---
George Rideout was raised in Texas and moved to Thunder Bay, Ontario, at the age of sixteen. He lived in several provinces before settling in Quebec and is now a member of the Theater Department at Bishop's University in Lennoxville. Winner of several regional and national playwriting awards, George Rideout's plays have been produced across Canada. His playwriting class at Bishop's is the source of work for the annual New Plays Festival which presents one-act plays written by Bishop's students.

Many of his plays reflect his fascination with cross-cultural relationships, particularly as they exist in times of great social change. Those plays include "Texas Boy" (which has had more than thirty different productions), "The Longstreth Line," "Walking on the Moon," "689 Spadina Ave.," "The Austin Texas Twist Championship," "The Tall Girl," and "An Anglophone Is Coming to Dinner."