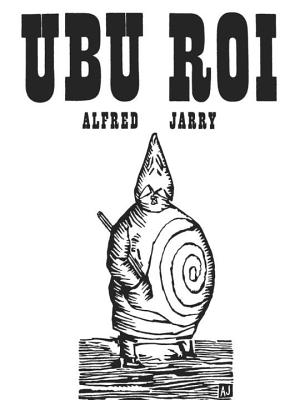 Description
---
A stunning, controversial work that immediately outraged audiences with its scatological references during the 1896 premiere, Ubu Roi satirizes the tendency of the successful bourgeois to abuse his authority and become irresponsibly complacent.
One of the most extraordinary events of the late nineteenth century in Paris was the opening on December 11, 1896, at the Théâtre de l'Oeuvre, of Alfred Jarry's play Ubu Roi. The audience was scandalized by this revolutionary satire, developed from a schoolboy farce, which began with a four-letter word, defied all the traditions of the stage, and ridiculed the established values of bourgeois society.
Barbara Wright's witty translation of this riotous work is accompanied with drawings by Franciszka Themerson. Two previously untranslated essays in which Jarry explains his theories of the drama have also been included.
About the Author
---
Alfred Jarry (1873–1907) was a French writer of plays, novels, and poetry. His most well-known work, the play Ubu Roi (1896), was first performed in 1896 at the Theatre de l'Oeuvre. Jarry died at the early age of 34 in 1907.

Barbara Wright has translated several Raymond Queneau novels; indeed, as John Updike wrote in The New Yorker, she "has waltzed around the floor with the Master so many times by now that she follows his quirky French as if the steps were in English." She has also translated works by Alain Robbe-Grillet, Robert Pinget, Nathalie Sarraute, and Marguerite Duras. She lives in London.
Praise For…
---
What more is possible? After us, the Savage God.
— W.B. Yeats