Think of an Eel: Read and Wonder (Paperback)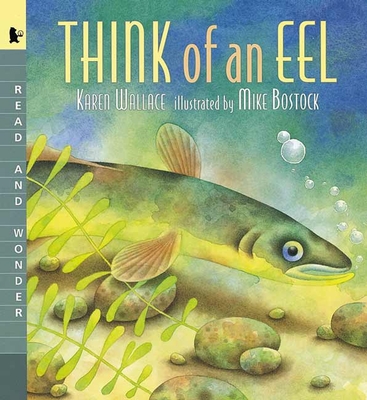 $7.99
Usually Ships in 3-6 Days
Description
---
Read and Wonder books tell stories, take children on adventures, and reveal how big and WONDER-full the natural world really is.

Both poetic and scientifically accurate, Think of an Eel relates the little-known lifestyle of a most intriguing fish.
About the Author
---
Karen Wallace has spent time fishing in the rivers of Ireland. She says she didn't see eels very often, but "when I did, I couldn't get over how extraordinary they were."

Mike Bostock remembers catching eels as a child. "But reading the text was an education for me," he says. "I had no idea they went through so many changes."