Trout of North America Wall Calendar 2005 (Calendar)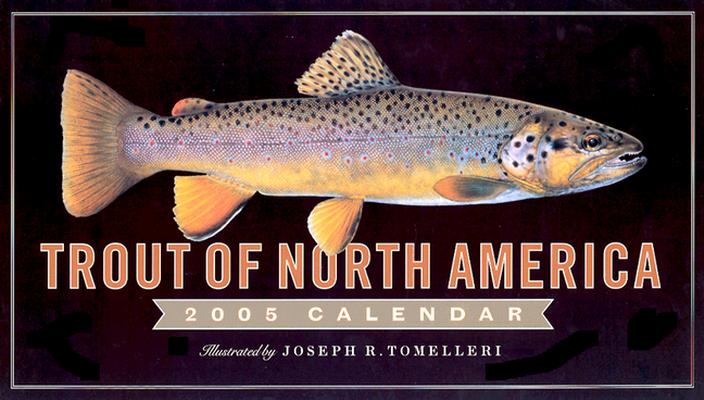 Description
---
The fish portraits are simply stunning."--Paul Schullery, Fly Fisherman Magazine. "[Tomelleri does] for trout what David Sibley did for birds."--Christian Nardi, Outside.

Part science, part natural history, and a huge part artistry, Trout is the perfect gift for the passionate angler. And it comes ready to give: encased in a handsome gift mailer adorned with a die-cut of a trout.

For April, the Northwest's coastal cutthroat trout. For July, the golden trout, and for September, the Colorado cutthroat--each more dazzling than the next. Every month this gorgeous calendar features an exquisite painting of a unique trout or char.