The Low-Water No-Water Garden: Gardening for Drought and Heat the Mediterranean Way (Paperback)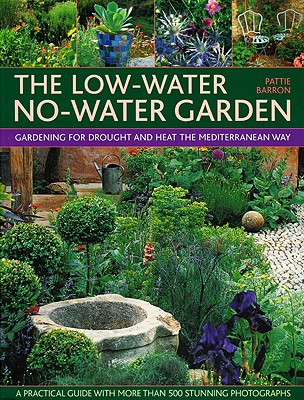 $14.99
Email or call for price
Description
---
- How to make a garden even in the driest conditions that is full of glorious color and scent, with vivid flowers and foliage, and aromatic herbs -- the perfect outdoor living-room.
- A resilient garden that can survive through the driest summers - and yet cope with damp, rain and even frost
- Pattie Baron's tried-and-tested techniques reveal how you can create the ideal waterwise garden for living in, whatever the weather.
- Over 500 beautiful specially commissioned photographs demonstrate practical techniques, identify plant types and present inspirational scenes from Mediterranean-style gardens.