Gross and Ghastly: Human Body: The Big Book of Disgusting Human Body Facts (Hardcover)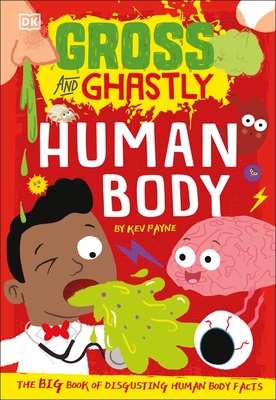 $17.99

Usually Ships in 3-6 Days
Description
---
Get ready to go on a stomach-churning journey exploring the gross and ghastly human body. An alternative fun factbook perfect for kids ages 6-9 that love any gross and bizarre facts.

Have your mind blown by these weird and wonderful facts about the human body and its functions. Packed with facts, puzzles and games, young readers are sure to learn something exciting about their bodies.

Gross and Ghastly: Human Body has pages filled with fun and educational information about humans:

   • Funny text and beautiful illustrations make this educational book easy for adults and children to read together.
   • Exciting and funny facts about the human body.
   • A number of interactive activities, like quizzes and puzzles. 
   • Written and illustrated by popular, upcoming author Kev Payne. 

Do you know why our farts smell? Or that you pee enough to fill a bathtub every month! Learn all the disgusting and amazing things your body can do with this exciting and educational book that is fun for adults and children to read together. Filled with facts, puzzles and games that will keep children happy for hours.
About the Author
---
Kev Payne has been an elementary school teacher for more than 17 years, and has held a range of workshops for children. He loves to write stories, poems, and create animations and interactive games for kids. Kev loves to bring learning to life and has written and illustrated a number of books, including "B is for Blobfish" and "Sock It To Me!".
Praise For…
---
"Sends readers on a wild journey from brain to butt."—Booklist