Mother Courage and Her Children (Modern Plays) (Paperback)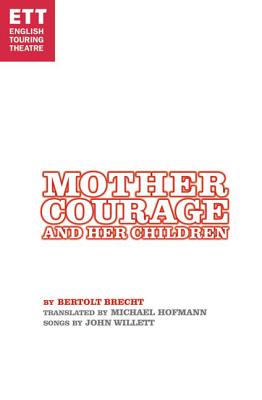 $15.95

Usually Ships in 3-6 Days
(This item cannot be returned.)
Description
---
Mother Courage and Her Children is widely regarded as Brecht's best work, a theatrical landmark and one of the most powerful anti-war plays in history. This translation by Michael Hofmann was published to coincide with the UK tour by English Touring Theatre in 2006.

In this chronicle of the Thirty Years War of the seventeenth century, Mother Courage follows the armies back and forth across Europe, selling provisions and liquor from her canteen wagon. As the action of the play progresses between the years 1624 and 1646 she loses her children to the war but remains indomitable, refusing to part with her livelihood - the wagon. The play is one of the most celebrated examples of Epic Theatre and of Brecht's use of alienation effect to focus attention on the issues of the play above the individual characters. It remains regarded as one of the greatest plays of the twentieth century and one of the great anti-war plays of all time. The Berlin production of 1949, with Helene Weigel as Mother Courage, marked the foundation of the Berliner Ensemble.

Translated by the celebrated, German-born translator Michael Hofmann who has won multiple awards for his translation of works from German into English, the stage production was acclaimed for his 'gutsy, colloquial translation' (The Stage).
About the Author
---
Bertolt Brecht (1898-1956) is acknowledged as one of the great dramatists whose plays, work with the Berliner Ensemble and writing have had a considerable influence on the theatre. His landmark plays include The Threepenny Opera and, while exiled from Germany and living in the USA, such masterpieces as The Life of Galileo, Mother Courage and The Caucasian Chalk Circle. His plays and dramatic theory are central to the study of modern theatre.
Sit 'n Knit