For You Are a Kenyan Child (Hardcover)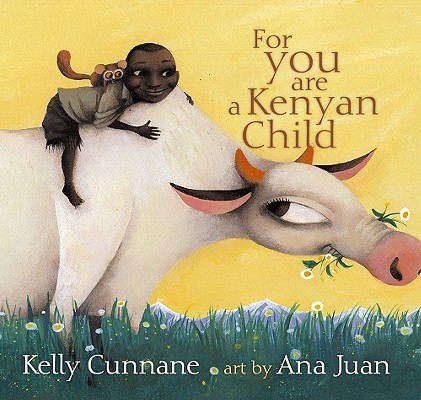 $17.99
Usually Ships in 3-6 Days
Description
---
Imagine you live in a small Kenyan village, where the sun rises over tall trees filled with doves. You wake to the sound of a rooster's crow, instead of an alarm clock and the school bus. Your afternoon snack is a tasty bug plucked from the sky, instead of an apple. And rather than kicking a soccer ball across a field, you kick a homemade ball of rags down a dusty road. But despite this, things aren't that different for a Kenyan child than they would be for an American kid, are they? With so much going on around you, it's just as easy to forget what your mama asked you to do!
About the Author
---
Kelly Cunnane lived in Africa for many years but now resides in Beals, Maine. This is her first book for children.

Ana Juan is the illustrator of Elena's Serenade, which School Library Journal called "a fascinating adventure that explores issues of gender roles, self-confidence, and the workings of an artist's heart" in a starred review. Her paintings have appeared on the cover of The New Yorker,on book and album jackets, on film festival posters, and in several European magazines. She is also the illustrator of Frida by Jonah Winter and the author and illustrator of The Night Eater. She lives in Madrid, Spain.