Funny Things That Happen: Humorous True Stories (Paperback)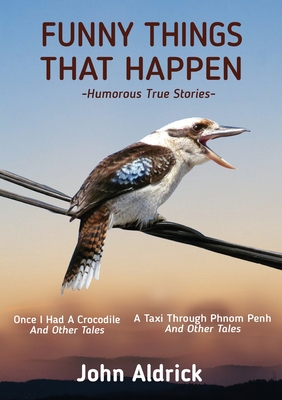 $30.79

Usually Ships in 3-6 Days
(This item cannot be returned.)
Description
---
Australia is a wonderful country. It has the second tallest tree species on earth and the oldest, the second largest but fiercest reptile predator, the most venomous and aggressive snake in the world, a full quota of dangerous spiders, the longest man-made structure ever built, fantastic
beaches, magnificent countryside, and our coastal waters are regularly visited by the largest animal ever to have inhabited the earth.
The stories in Part I are set in parts of the Australian landscape where field work or recreational trips in isolated offroad terrain were undertaken. These areas were inaccessible during the northern wet season except by helicopter, but at other times could be reached by competent bushmen with properly equipped 4WD vehicles. The country at the time was in almost pristine condition, a privilege to be in, and it brought out the nature lover in us all.
There were often no signs of human habitation, no roads, fences, buildings or people, and self-sufficiency was an absolute necessity.
Apart from small changes to disguise personal identity or provide continuity these stories are all authentic, and actually happened.