Wuthering Heights (Be Classic) (Paperback)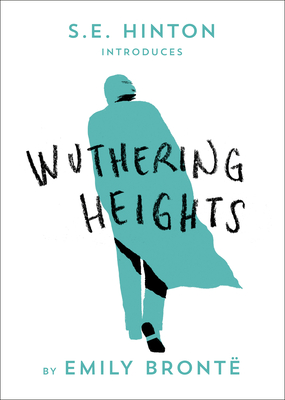 Description
---
BE CLASSIC with Wuthering Heights introduced by bestselling author S.E. Hinton.

     Lockwood, the new tenant of Thrushcross Grange on the bleak Yorkshire moors, is forced to seek shelter one night at Wuthering Heights, the home of his landlord. There he discoveres the history of the tempestuous events that took place years before: how Heathcliff, an orphan, was raised by Mr. Earnshaw as one of his own children. Lockwood learns of the intense and passionate romance between Heathcliff and Cathy Earnshaw, and her betrayal of him. As Heathcliff's bitterness and revenge are visited upon by the next generation, their innocent heirs must struggle to escape the legacy of the past. Heathcliff's terrible vengeance ruins them all - but still his love for Cathy will not die...
About the Author
---
Emily Jane Brontë was born July 30, 1818, at Thornton in Yorkshire, the fifth of six children of Patrick and Maria Brontë. Although Emily did spend a few short times away from Haworth, it was her primary residence and the rectory where she resided now serves as a Brontë Museum. Emily's only close friends were her brother Branwell and her sisters Charlotte and Anne. Emily died of tuberculosis on December 19, 1848, also at the age of thirty, and never knew the great success of her only novel Wuthering Heights, which was published almost exactly a year before her death.


S.E. Hinton's career as an author began while she was still a student at Will Rogers High School in Tulsa, Oklahoma. Disturbed by the clashes of the two gangs in her high school, the greasers and the Socs, Hinton wrote The Outsiders, an honest, sometimes shocking novel told from the point of view of a fourteen-year-old greaser named Ponyboy Curtis.

The Outsiders was published during Hinton's freshman year at the University of Tulsa and was an immediate sensation. Today, with more than fifteen million copies sold, it is the bestselling young adult novel of all time. The book was also made into a film in 1983, directed by Francis Ford Coppola and featuring budding young stars Tom Cruise, Matt Dillon, and Rob Lowe.

In 1988 Hinton was awarded the first annual Margaret A. Edwards Award, given in honor of an author "whose book or books, over a period of time, have been accepted by young people as an authentic voice that continues to illuminate their experiences and emotions, giving insight into their lives." S.E. Hinton still lives in Oklahoma with her husband, where she enjoys writing, relaxing, and riding horses.