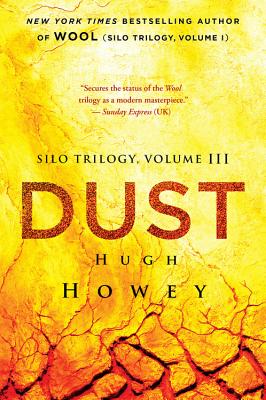 $28.00
Email or call for price.
Description
---
Wool introduced the world of the silo. Shift told the story of its creation. Dust will describe its downfall.

Juliette, now mayor of Silo 18, doesn't trust Silo 1, especially its leader, Donald. But in the world of the Silos, there is no black and white — everything is shades of gray. Donald may not be the monster Juliette thinks he is, and may in fact be key to humanity's continued survival. But can they work together long enough to succeed?
About the Author
---
HUGH HOWEY is the New York Times and USA Today best-selling author of Wool, Shift, Dust, Beacon 23, Sand, and Machine Learning. His works have been translated into more than forty languages and have sold more than three million copies worldwide. Wool and Beacon 23 are currently in development for television at AMC, and Sand is in development at Amazon.When Hugh is not aboard the Wayfinder, a fifty-foot catamaran that he is sails around the world, he is based in New York.