Advanced Krav Maga: The Next Level of Fitness and Self-Defense (Paperback)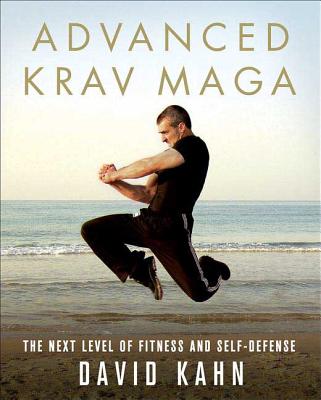 $19.99

Usually Ships in 3-6 Days
(This item cannot be returned.)
Description
---
Get in the best shape of your life and master real fighting techniques with Advanced Krav Maga

Based on the principles of enhancing natural instincts and using appropriate force for self-protection and weapons defense, anyone can master the moves of krav maga – the international self-defense Martial Arts and physical fitness sensation designed by the Israel Defense Forces.

This follow up to Krav Maga: An Essential Guide to the Renowned Method - for Fitness and Self-Defense, explores essential combative tactics including standing, clinch, and extensive groundwork from yellow, orange and green belt levels, to help you update and improve your skills. In this guide to advance techniques and training, David Kahn will teach you:

*How krav maga saved Ernest Kovary, Imi Lichtenfeld's oldest living student, the day World War II began
*The mindset of effective self-defense
*Upper and lower body combatives and defenses
*Powerful retzev workouts
*New techniques for mastering escapes against chokes, grabs, and takedowns
*Krav maga groundwork and instruction
*Women's self-defense principles

Regardless of strength, size, age, or gender, you can learn advanced techniques for fending off any attacker – swiftly, powerfully, and simply. And the conditioning you will achieve by practicing these techniques will tone your muscles, improve your reflexes, and get you fighting fit. From the American expert and Israeli Grandmaster Haim Gidon's United States representative in the fitness and combat techniques of krav maga, this is the most up to date, authoritative, and advanced guide to real fighting techniques and rigorous conditioning.
About the Author
---
David Kahn, Israeli Krav Maga Association (Gidon System) United States Chief Instructor, is the only American to sit on the IKMA board of directors. David has formally trained all five branches of the U.S. military, the Royal Marines, in addition to federal, state, and local law enforcement agencies including instructors from the Marine Corps, Army, Navy, FBI, DEA, U.S. Marshals, NJSP, and Philadelphia PD, along with celebrities, executives, and other clients. He is the author of Krav Maga,Advanced Krav Maga,Krav Maga Weapon Defenses, and Krav Maga Professional Tactics. David also created the DVD companion set Mastering Krav Maga: Defending the 12 Most Common Unarmed Attacks. David and his partners operate several Israeli krav maga training centers along with the IKMAP affiliate instructor program. A graduate of Princeton University, he lives in New Jersey.
Praise For…
---
"Krav maga saved my life the day World War II began. This training allowed us to stand our ground and not to run. I have practiced elements of krav maga for over eighty years to build my reflexes, confidence and stay in shape." —Ernest Kovary, childhood friend and krav maga student of creator Imi Lichtenfeld

"As a former Special Agent with both the United States Secret Service and the FBI, I have been through extensive training in hand to hand combat. I would highly recommend the art of krav maga to any law enforcement entity, security professional or individual civilian without hesitation." —Gregory S. Suhajda, former Special Agent United States Secret Service and FBI

"David has brought an already top notch fighting system to another level, a level all law enforcement should be pursuing for the safety of its officers and the citizens." —John E. Ouellet, Special Agent, FBI

"I wholeheartedly recommend David Kahn's books on krav maga to anyone who is serious about learning how to survive today's unpredictable streets." —Sgt. Major N., Israel Defense Force Counter-Terror and Special Operations School