The Recording, Mixing, and Mastering Reference Handbook (Hardcover)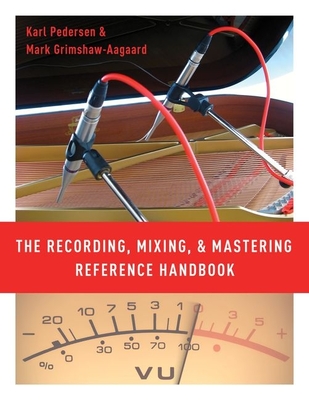 $161.00
Email or call for price
Description
---
The Recording, Mixing, and Mastering Reference Handbook provides an easy-to-read guide for music-making in the studio setting, from equipment fundamentals to recording and mixing almost any instrument. In six sections, lessons give a comprehensive introduction to microphone settings and
techniques, audio processing and effects, controlling acoustics, and history lessons on songs recorded with a given technique. The second half of the handbook delves into background theory on microphones, EQ-filters, compressors, and acoustics to give the reader a general understanding of practical
recording techniques before acquiring deeper comprehension of the tools and the recording processes. Throughout the chapters, lessons on recording methods gradually build complexity and detail to keep readers engaged and challenged. Whether a university student in an audio recording course, a novice audio engineer who needs to build technique, or a busy professional who requires a quick refresh on
specific techniques, any reader will find an essential resource in The Recording, Mixing, and Mastering Reference Handbook.

About the Author
---
Karl Pedersen owns and manages Blue Apple Lyd-design studios and Canta-Libris publishing house. In addition to having written several books on audio and sound, he also teaches music and sound technology and is a performing musician. Mark Grimshaw-Aagaard is Obel Professor of Music at Aalborg University, Denmark. He has published widely across subjects as diverse as sound, biofeedback in computer games, virtuality, the Uncanny Valley, and IT systems, and also writes free, open source software for virtual research environments(WIKINDX).