Volcanoes (Let's-Read-and-Find-Out Science 2) (Paperback)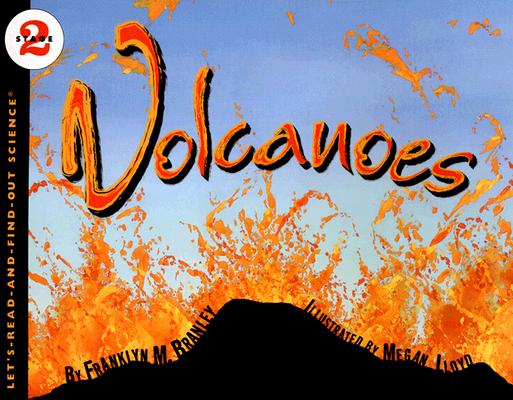 $5.99
Usually Ships in 3-6 Days
Description
---
Volcanoes are one of nature's great wonders. For years, they can stand dormant, but once active, they can erupt in tremendous explosions of power. Marc Simont's fascinating illustrations and colorful maps denoting volcano locations around the world are beautifully paired with Franklyn Branley's clear, simple text.
This is a Stage 1 Let's-Read-and-Find-Out, which means the book explains simple science concepts for preschoolers and kindergarteners. Let's-Read-And-Find-Out is the winner of the American Association for the Advancement of Science/Subaru Science Books & Films Prize for Outstanding Science Series.
Supports the Common Core Learning Standards and Next Generation Science Standards
About the Author
---
Franklyn M. Branley was the originator of the Let's-Read-and-Find-Out Science series and the author of close to 150 popular books about scientific topics for young readers of all ages. He was Astronomer Emeritus and former Chairman of the American Museum of Natural History-Hayden Planetarium.
Megan Lloyd has illustrated more than forty books for children, including The Little Old Lady Who Was Not Afraid of Anything by Linda Williams, Thanksgiving at the Tappletons' by Eileen Spinelli, and The Mixed-Up Rooster by Pamela Duncan Edwards. She lives with her husband on a farm in Pennsylvania, where she raises sheep, chickens, and cows. Some of the rabbits from her vegetable garden have even been kind enough to allow Ms. Lloyd to sketch them as models for this book.