Air Is All Around You (Let's-Read-and-Find-Out Science 1) (Paperback)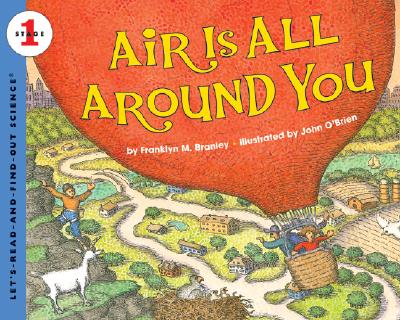 $5.99
Usually Ships in 3-6 Days
Description
---
When it's not windy, it can be easy to forget about air. But air is everywhere–it fills your house, your car, and even your empty milk glass. In fact, a regular room holds about 75 pounds of it! This Level 1 book, reillustrated with John O'Brien's clever, eye–catching illustrations, tells you how to discover the air that's all around you.
About the Author
---
Franklyn M. Branley was the originator of the Let's-Read-and-Find-Out Science series and the author of close to 150 popular books about scientific topics for young readers of all ages. He was Astronomer Emeritus and former Chairman of the American Museum of Natural History-Hayden Planetarium.
John O'Brien has illustrated over 60 books for children, most recently I Know a Shy Fellow Who Swallowed a Cello by Barbara S. Garriel and The Beach Patrol, which he wrote with Max Bilkins. He lives in Delron, New Jersey, and Miami, Florida.